This is Tee Brown's reply to Dr. Kelly Bowring's comments on Great Battle Has Begun blog post Tee, for some reasons - technical or otherwise, was not able to comment under the article.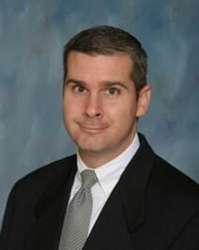 Dr. Kelly Bowring
Dr. Bowring is wrong on a number of points.
His reliance on a supposed quote of Pope Urban VIII (
It is better to believe than not to believe. If you believe, and it should be proven false, you will receive all blessings as if it had been true, because you believed it to be true.)
is laughable as no one has ever found an actual source of this quote though it is often cited by those trying to spread bogus private revelations.
And in any case, it does not matter as we are now under the 1983 Code of Canon Law which requires prior censorship as Cardinal Ratzinger made clear long ago:
"A reminder, therefore, that for the diffusion of texts of presumed private revelations, the norm of the Code in force, Canon 823, para 1, which gives
pastors the right "to demand that the writings of the faithful which touch faith or morals be submitted to their own judgment before publication,"

remains valid."

(From Regulations regarding publication of presumed private revelations)
As "Maria Divine Mercy" has admitted in a radio interview she did submit these messages to her bishop and he rejected them as false. Thus, neither she nor Dr. Bowring have any business circulating them. She is in disobedience. The audio interview may be found here.
The messages claim that Pope Benedict did not resign but that he was "viciously ousted" by a masonic conspiracy! That of course is also absurd, Pope Benedict stated on two public occasions that he was renouncing his office voluntarily and he has embraced his successor and pledged his obedience to him.
The messages also state that Pope Benedict "fled" the Vatican, this is also absurd as he is still in the Vatican.
The messages claim that Pope Benedict is the last pope, but the First Vatican Council solemnly defined that there will be perpetual successors of St. Peter until the end of time:
"Therefore, if anyone says that it is not by the institution of Christ the Lord himself (that is to say, by divine law) that blessed Peter should have perpetual successors in the primacy over the whole Church; or that the Roman Pontiff is not the successor of blessed Peter in this primacy: let him be anathema." See First Vatican Council (1869-1970)
The messages base this silly contention on the supposed "prophecies of St. Malachy" which are not taken seriously by scholars as they are likely a 16th century forgery. The Church has never approved them nor connected them with St. Malachy. See: Be Not Afraid: Catholic Families and the Prophecies of St. Malachy


Update. The original article 'Great Battle Has Bagun on CatholicMom.com has apparently been removed. Here is a link to Cheryl Dyckow's another post where we could not post our reply either, and after some of our comments have been removed we found this note:

(NOTE FROM CHERYL: I've disabled the ability for comments on this article but do suggest that the lively conversation be taken to Dr. Bowring's site www.twoheartspress.com where Dr. Bowring will be able to more directly answer questions etc. Thanks! Blessings, Cheryl).


We have contacted Dr. Bowring too, but we have not heard back.
Read also:
and